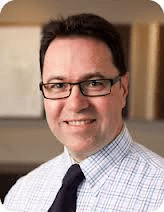 Joseph Ferraro, B.Nat.,D.Acu.
Naturopath and Registered Acupuncturist

Joseph graduated in 1993 from Laws College of Naturopathy (Melb) with a degree in Naturopathic medicine.  After graduating he immediately went into private practice but also started his post graduate training in acupuncture at the Acupuncture College of  Melbourne.  And in 1996 graduated with a post graduate diploma in acupuncture. More recently Joseph has become more interested in dermatological disorders and facial rejuvenation  which has led him to gain his certificate in Cosmetic Acupuncture in 2009 and post graduate certificate in Dermal Therapies through AACDS in 2015.
Being both a naturopath and registered acupuncturist allows Joseph to combine both western and eastern views of medicine. This unique set of qualifications   gives Joseph a broader insight into the patient's condition. It's very much like consulting with two practitioners simultaneously. And it allows Joseph to tailor programs to each patient's individual needs according to these 2 separate yet complimentary branches of natural medicine.
Joseph is dedicated to treating the underlying cause of a patient's condition.  And he is passionate about helping patients not only regain their health through acupuncture and naturopathy but also then helping them maintain their wellness once that's achieved.  And Joseph's practice is predominately a wellness and family based practice, with a cosmetic acupuncture side to it.
Joseph utilizes many diagnostic techniques with the aim being finding the root cause of the condition. He uses regular pathology testing and thorough history taking, but also uses food sensitivity (allergy) testing, hair mineral analysis, salivary hormone testing , tongue diagnosis , ruri facial diagnosis and iridology all to help his decision making process.
Being a naturopath Joseph truly loves utilizing western herbal medicine, clinical nutrition and vitamin and mineral therapy to aid the body's healing process. As an acupuncturist he counts himself very lucky to have been taught by the late Prof. Yuri Sawenko.  He taught and allowed Joseph to hone his passion for laser acupuncture after graduating.  And Joseph still continues to provide acupuncture  with his favoured method being a low level infra red laser rather than the time honored needle approach.
Although Joseph enjoys  having a practice where many types of health conditions are treated, he does have a few areas of special interest. Chronic pain conditions are always a challenge that Joseph enjoys tackling like migraine, facial neuralgia, fibromyalgia and back pain. Skin conditions and "facial rejuvenation" with cosmetic acupuncture.  And womens' health conditions especially PMS , endometriosis , PCOS and menopause.