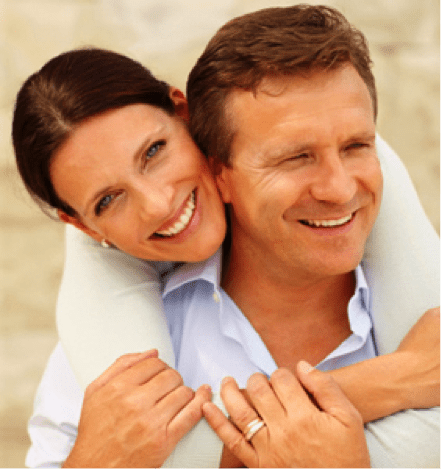 Have you started noticing that your skin just isn't as vibrant or healthy as it used to be? More fine lines are appearing and your skin just doesn't spring back like it used to. Are you starting to look tired or even worse, are other people telling you you're looking tired! Are acne break outs affecting you even though you're not a teenager? Is your skin dull or dry and has it lost its "healthy glow"? Or are you starting to look more aged than you actually feel? Well… maybe you and your skin are ready to learn more about Cosmetic Laser Acupuncture.

What is Cosmetic Laser Acupuncture?
Cosmetic Laser Acupuncture is a combination of the old and the new. It combines the age old technique of Cosmetic Acupuncture, a holistic skin care and anti- aging technique that has been used in Traditional Chinese medicine (TCM) for centuries , combined with the latest low level laser or "cold laser" therapy utilised for skin repair.
Cosmetic Laser Acupuncture is gentle and works with your body's natural healing abilities. It promotes blood and lymph flow, which delivers nutrients and moisture to the skin from within.
It is natural , drug free, non surgical, painless and non invasive. And because of this, unlike many other cosmetic procedures, there is absolutely no down time.
Cosmetic Laser Acupuncture is about helping you to look your best whatever your age by promoting your overall wellness and therefore as a result, assisting you with the production of healthy, glowing skin.
Why Low level Laser to perform Acupuncture?
Laser Acupuncture is an alternative to traditional needle Acupuncture. It is a modern, painless and non invasive way to deliver energy to the Acupuncture points. It also delivers a treatment that has no risk of bruising. Joseph has been using a low level laser to perform general Acupuncture since 1997 and since 2009 for Cosmetic Acupuncture. Low level laser therapy (LLLT) is renowned for promoting the healing of tissue and bio stimulating the cells in your tissue, so this benefit is carried over when used in a Cosmetic Laser Acupuncture session. Low level lasers are not like surgical lasers, hence they are also known as " cold lasers", they cannot produce heat, cut or burn.
What happens during a treatment?
Initially, a comprehensive case history of your health will be taken. TCM theory indicates that faces and skin in general tend to age according to corresponding problems in the body, so it is very important to correctly diagnose your internal imbalances before commencing treatment. Your initial consultation including treatment takes an hour. Subsequent consultations are half an hour.
In treatment, Joseph Ferraro utilises low level laser Acupuncture which is applied to your body Acupuncture points, with the aim of correcting the imbalances that are involved in the poor function of your skin. Laser Acupuncture and LLLT is then applied to the appropriate areas of your face to maximise local results. Please remember this is totally painless. If required, as part of your Cosmetic Laser Acupuncture consultations you will also receive skin care, lifestyle and dietary advice.
How many treatments will I need?
This totally depends on your individual needs, as everyone's skin is different. However the average treatment regime would be 1 or 2 sessions per week for 4 weeks, then 2 more sessions at 2 weeks apart and finally 1 more session in 4 weeks. Some patients may also benefit from "top up" sessions every 2 to 3 months, again depending on individual needs.
What does Cosmetic Acupuncture feel like?
You will not feel any pain or pressure with the laser Acupuncture. People often report feeling calm and relaxed, and many people just doze off and enjoy having some time out.
I have Private Health Insurance cover so am I able to claim the treatments?
Yes, provided that you are covered for Acupuncture.
What results should I expect?
Results will vary depending on the individual, simply because every one's skin and levels of health differ. Don't expect instant results like wrinkle reduction injections, fillers or anything like cosmetic surgery. If this is the result you're looking for, please see a cosmetic physician or surgeon. Cosmetic Laser Acupuncture is a natural and hence a cumulative process that works on promoting your wellness, skin health and repair.
Are there any risks or side effects? Can anyone have Cosmetic Acupuncture?
Being non invasive there is no risk of bruising with Cosmetic Laser Acupuncture. However, it is not suitable for those with very high blood pressure, severe migraines, during pregnancy or chronic illnesses such as cancer.